Cooler days, crunchy leaves, colourful trees, cozy sweaters - there's so much to love about fall. Bringing some of that autumnal feeling into my decor makes me happy but subtlety is key with fall styling.  I find that going all in with seasonal decor, while it can be fun, you can end up with your house looking like a Michaels window display. Plus - where are you putting it all for the other 3 seasons? If storage is at a premium and you don't really love it, then I don't recommend doing too much with seasonal decor.  
That doesn't mean you can't incorporate a fall colour scheme.  That's the route I take - incorporate a few fall colours into my existing decor vs changing out everything.   This year I used branches from a tree with lovely maroon leaves.  I also incorporated a rust/cinnamon colour runner with a smaller jute one to add some layers and texture. Fabrics like tablecloths, runners and napkins are an easy way to change up your colours and they pack flat for storage.
While I love my pumpkin spice as much as the next person, again keeping it subtle is the way to go. Maybe add one scented candle and a couple neutral pumpkins instead of a whole table of giant gourds. For Thanksgiving dinner next month I'll add some black and gold accents with the table setting and my little pumpkins that don't take up much space.  Here in Canada, Thanksgiving is before Halloween so the pumpkins can last through the whole month. 

Who was it who said, before leaving the house, take one thing off? Whoever it was, the same rule applies for seasonal decor. A little goes a long way. Just a few small additions can really change the whole look of a room and bring that fall feeling into your home.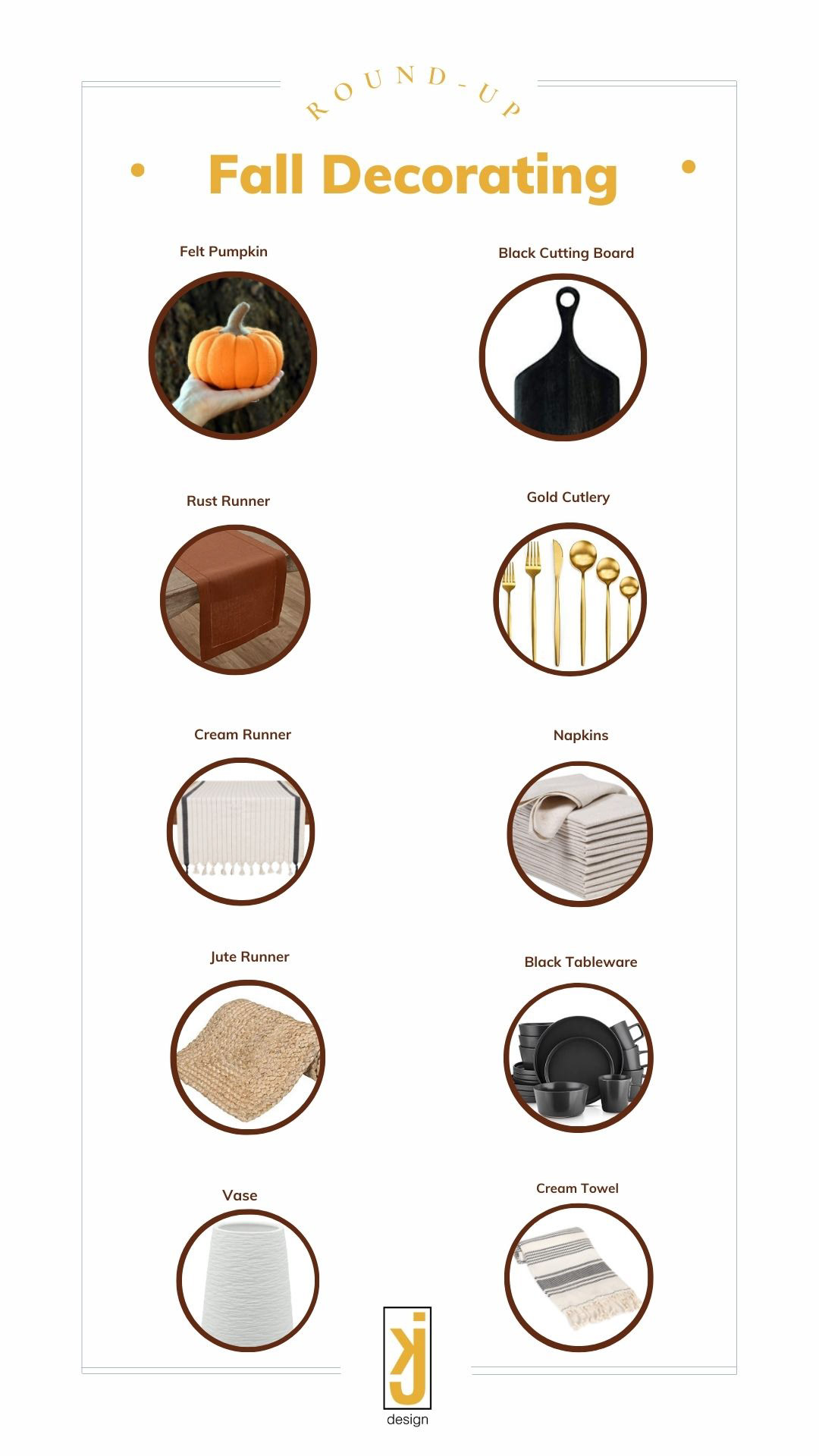 This post contains affiliate links for your convenience. If you make a purchase through any of these links, we may make a small commission (at no additional cost to you).  Thank you for supporting this blog.