Rating My Reno - Living Room
I'm looking at the living room in this edition of my rating my reno tour. We spend a lot of time in this space and for the most part we're extremely happy with the design decisions we made. 
Fire Place: Exceeds Expectations
We love the brick veneer.  We used the same tile as the kitchen to create a cohesive look as they are both in view.  The gas insert has been easy to use and has made for many cozy mornings.
Built-in Shelves:  Exceeds Expectations
We have both open and closed built in shelves.  We embraced an asymmetrical layout and I think it really works to create visual interest.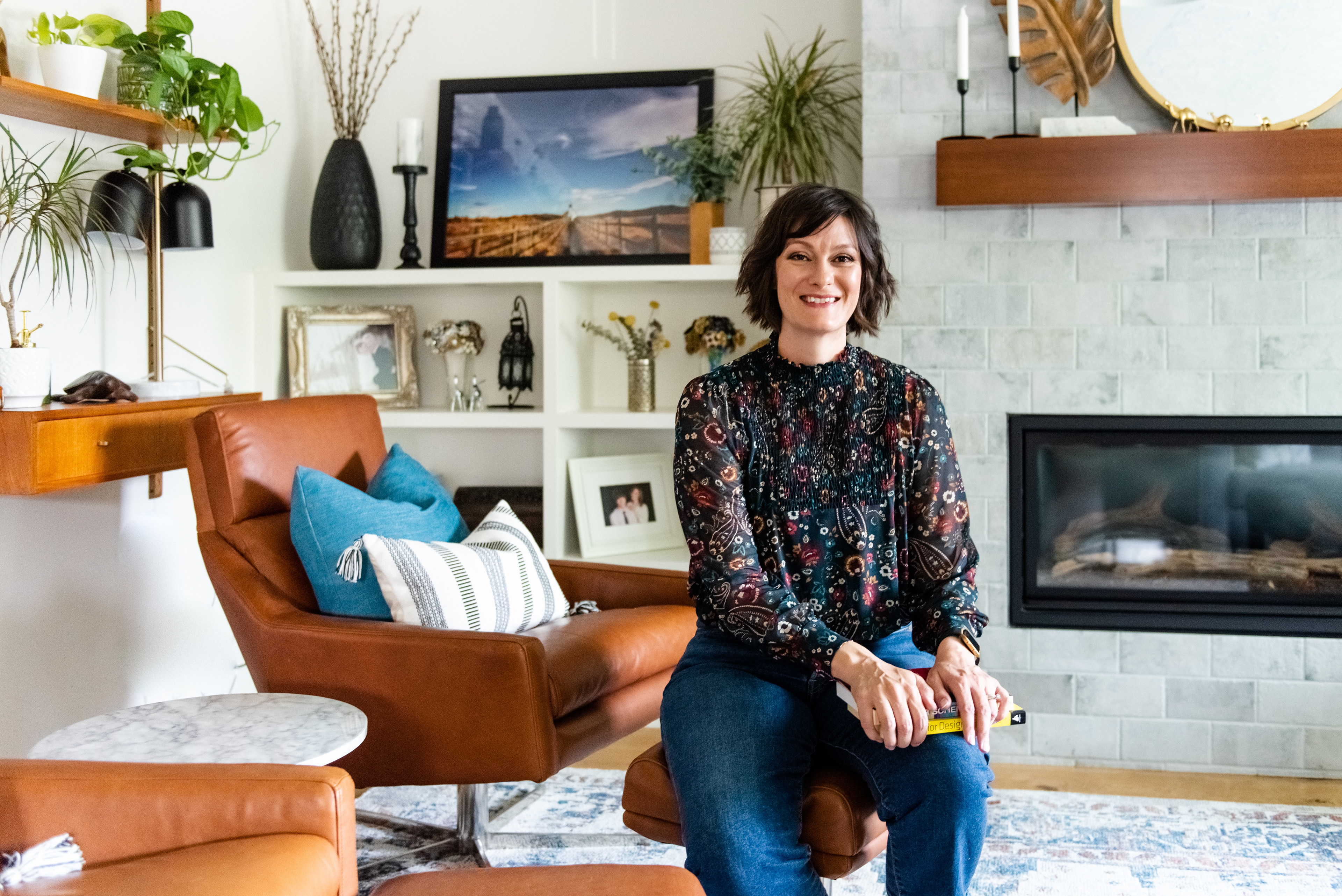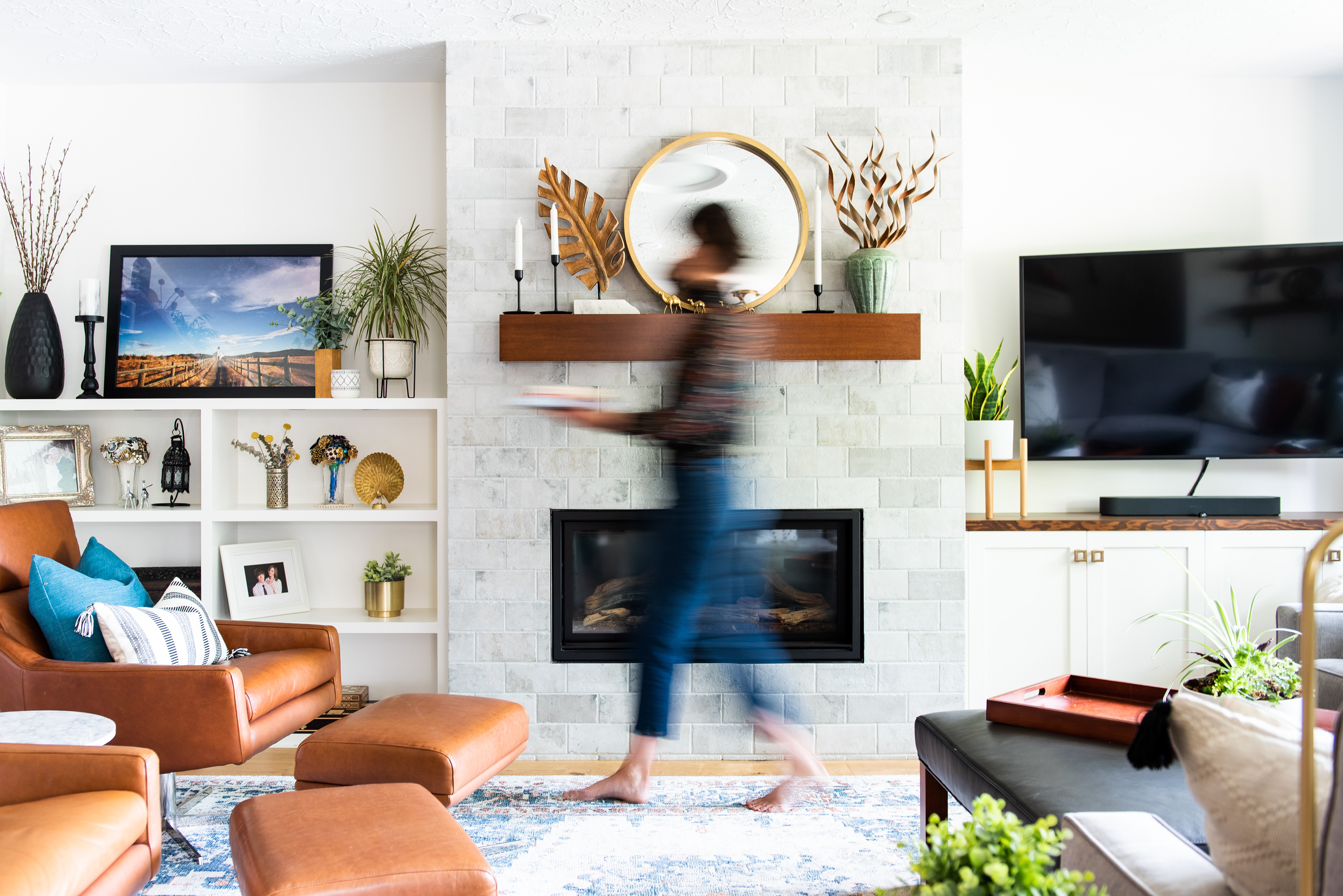 Cado Shelves: Exceeds Expectations
We wanted a vintage element and these shelves are so beautiful.  The ability to display decor, art and plants on that wall has been great and it adds a lot of life to the room. 
Furniture:  Exceeds Expectations
We replaced all the furniture with the reno.  The new sectional is from the same location manufacturer as the old one and we're big fans.  It is a work horse!  It's withstood our pets and family.  We love the new lounger chairs.  We have coffee in them every morning.  The waxed leather helps cover up scratches.   The ottoman/coffee table is comfortable for putting your feet up and it has storage-what more could you want??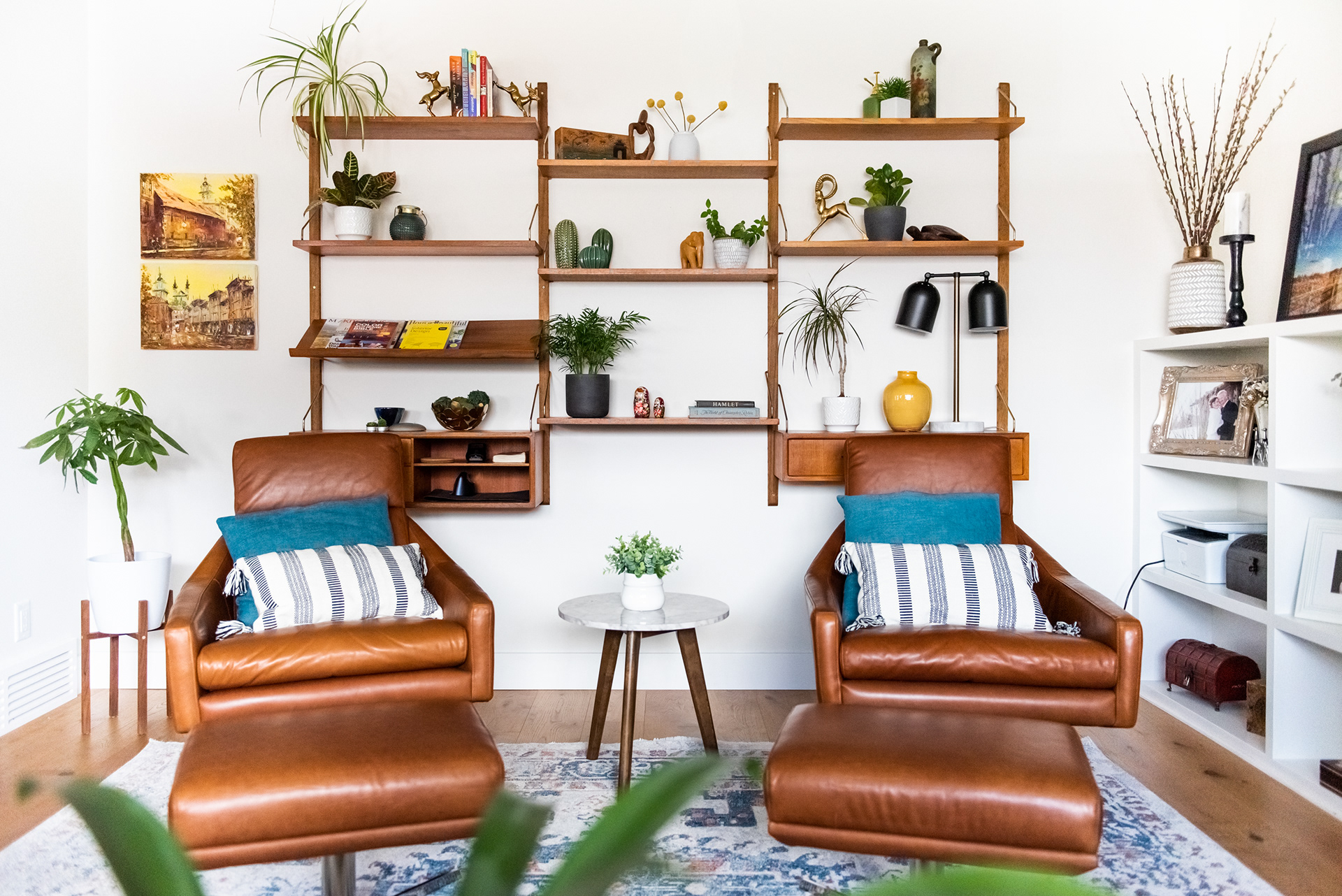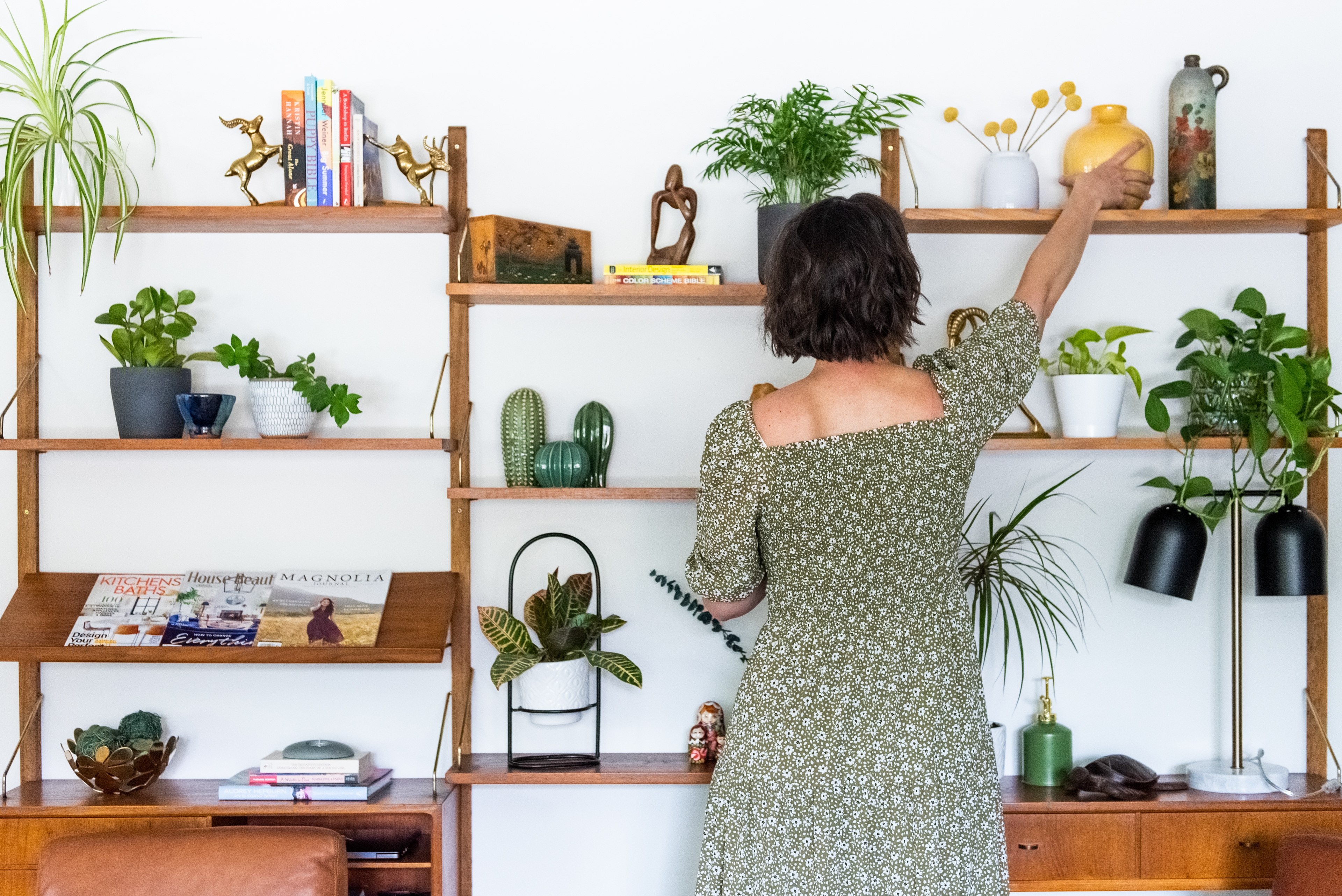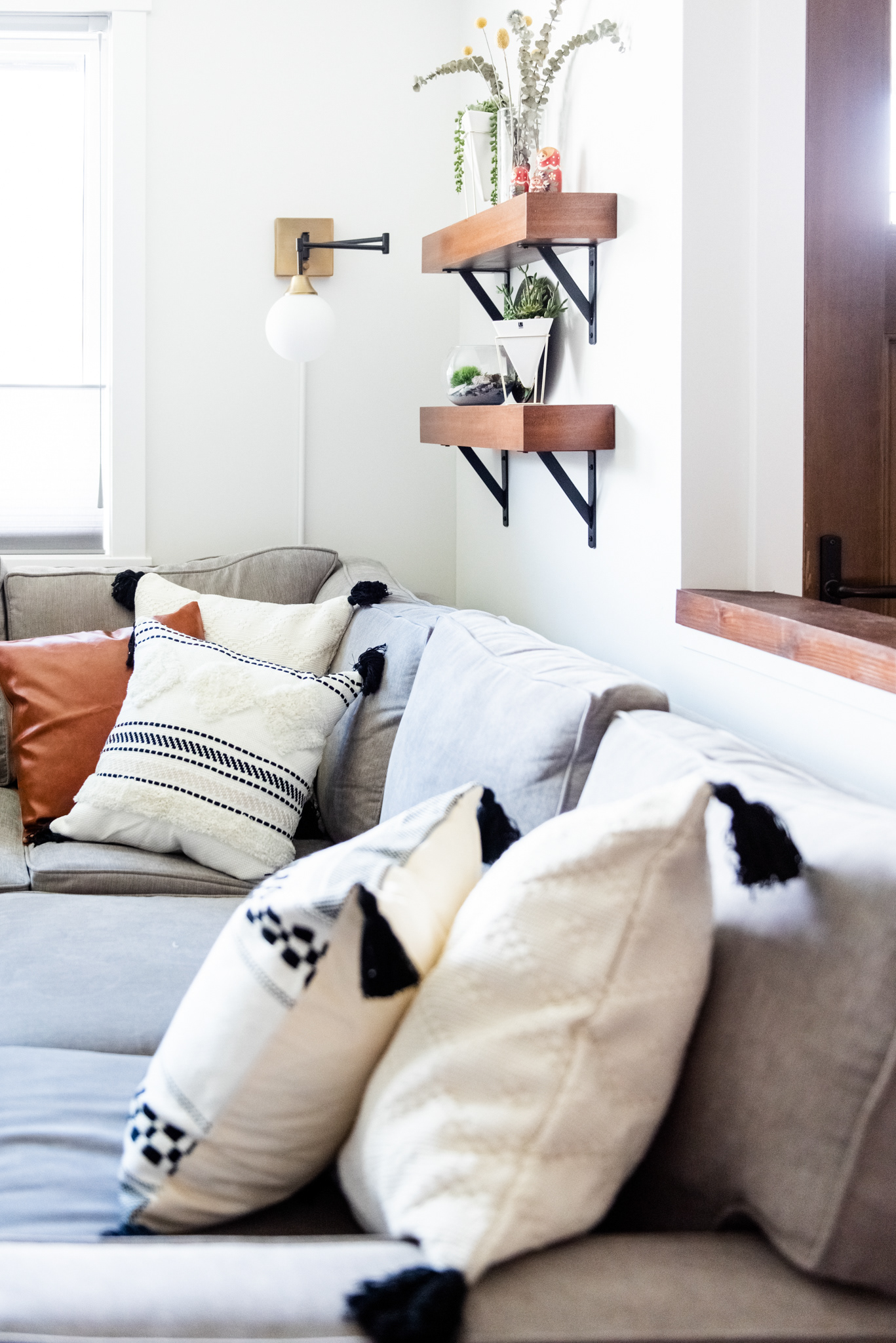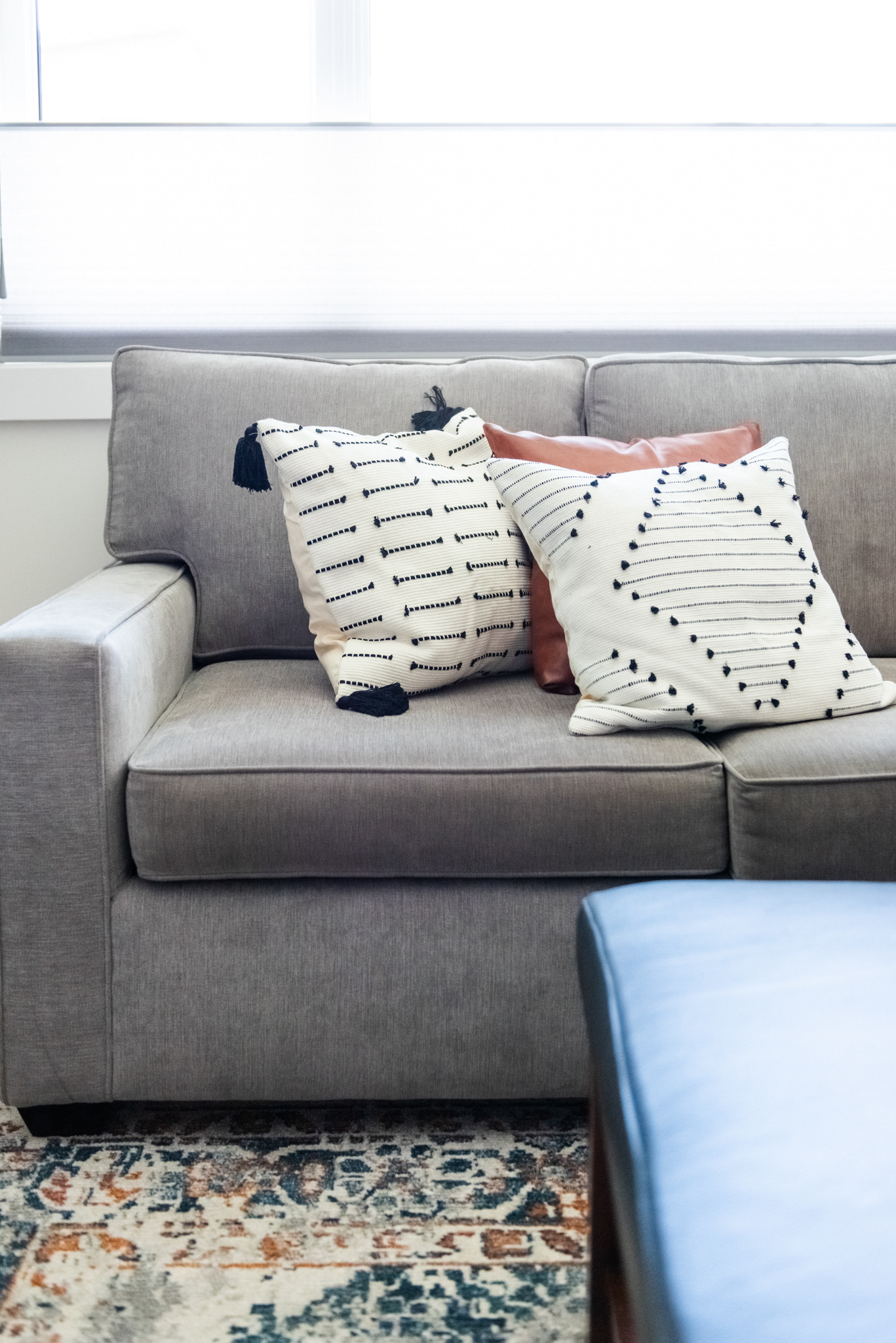 Flooring: Exceeds Expectations
We have the same hardwood as the rest of the house plus an area rug.  I love the colours of the rug but I would like to find a vintage wool replacement at some point as this one is not quite durable enough for our dog.  The area rug was added more recently and it really made all the difference in bringing the room together!
Lighting:  Meets Expectations
We added recessed lighting but we rarely use it.  We use the integrated lighting in the book shelves and our three lamps instead.  I'm not sure I would add so many overhead lights in the future.
Overall Layout:  Exceeds Expectations
We reoriented the room to make use of the length of the room and it was the best decision!
This is one room that didn't change in its size or location. But we added a fireplace, built-in shelving, new lighting and a new window.