To DIY or Not to DIY, That is the Question
One of the most important aspects of the renovation process is deciding how you are going to implement your project.  Are you going to hire out trades yourself - acting as your own general contractor, DIY, or hand over the project fully to a general contractor?  We have done it all three ways.  One of the first projects we did was full DIY and it was thrilling to see the fruits of our hard labour.  There were also some really overwhelming moments when it was all on us to solve all the inevitable problems that can come up with a renovation.   DIY is great when there is a strict budget and/or there aren't any time constraints.  It is also a good solution when you can do one room at a time in your home.  DIY is best when you aren't in a hurry and you can take the time to learn the skills you need to execute the project.  
More recently we started using select trades and managing the projects.  For smaller spaces like our rental units this is the way to go - the list of trades is limited and so I'll call it manageable.  However there is still a lot of running around.  While having a trade on site allows the project to move more quickly we are still responsible for making sure anything the trade doesn't supply gets to site on time and in the end the final steps are on us to finish.  Things like final installation of hardware, lighting and cleaning as one off trades will only do the specific piece they are hired for.  I feel like these smaller projects really give me an appreciation for all the great general contractors (GCs) out there!
When we started the renovation process of our home we explored all the options.  We knew by that point we were not going to do DIY - the scope was way beyond our expertise and we knew we didn't want to live in a renovation forever.  As well we knew we would be making large changes and we wouldn't be able to do one space at a time.  We did seriously explore managing the project ourselves.  I knew I had the skills but we didn't have the relationships with all the trades we would need.  Ultimately we decided we needed a GC.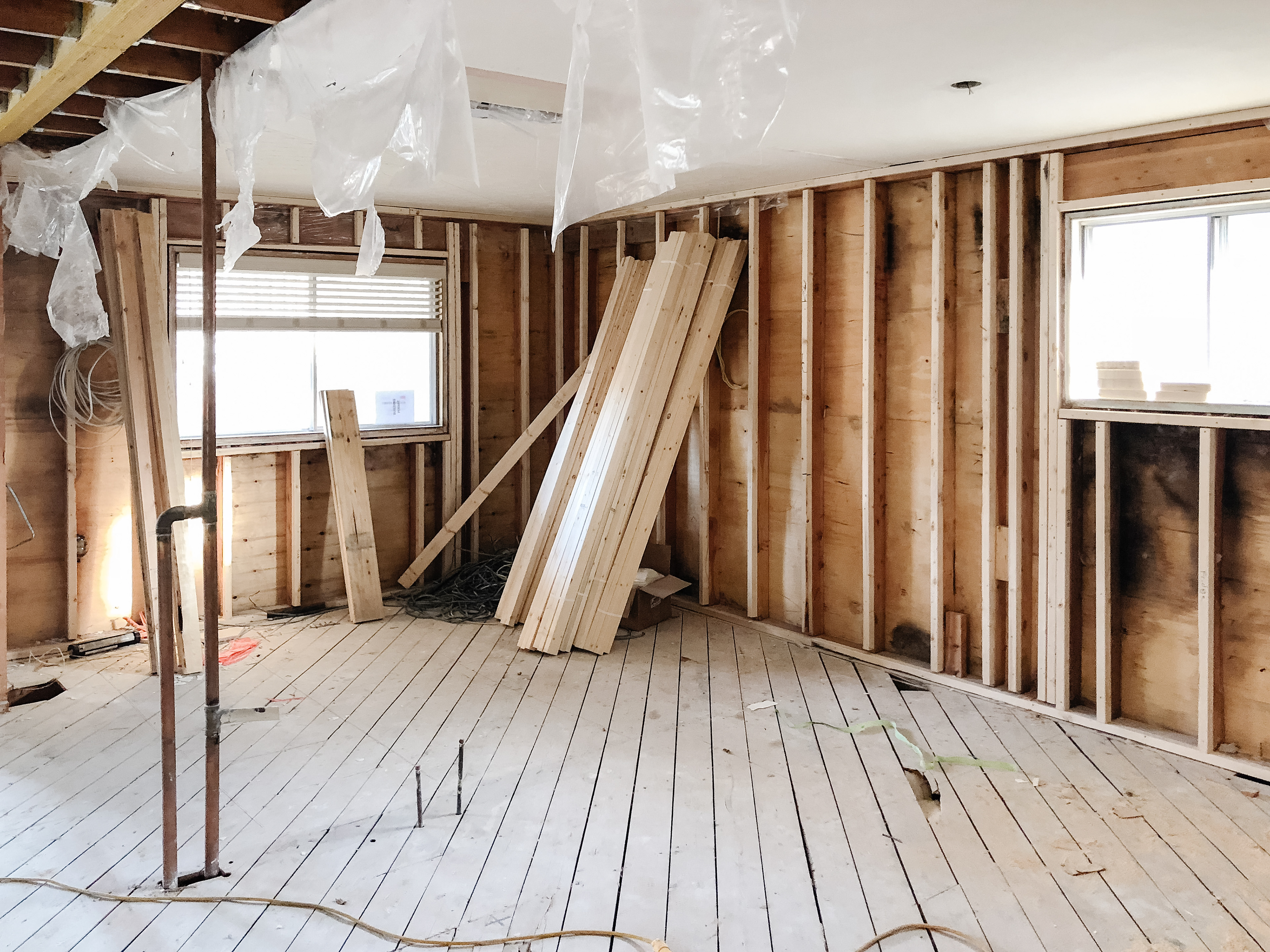 I think there is a common bit of advice to get three quotes for a big project.   Well we did that and more - eight altogether!  We interviewed and got quotes from some really great contractors and a couple we were so close to signing with.  Part of it was timing - something would come up and we would change our minds or it just didn't feel like a good fit.  In the end we found a fantastic contractor that we felt we really connected with.  The level of finish was excellent, the attention to detail and the overall quality was beyond our expectations.  We felt like we could trust them with our home.
There are pros and cons to whichever implementation method you decide to go with. Make sure you carefully consider the scope and timeline of the project. And discuss with your household your tolerance for living with extra mess and noise along with the inconvenience of not being able to use parts of your home for a time. While it won't be the right call for everyone, being able to hand off some of the organization and decision making can feel like a luxury. As your designer I'm happy to walk you through all the options and help you decide which is right for you.